Santa Barbara Revels' third annual Equinox celebration
presents talented vocalists and instrumentalists, singing and playing
a delightful and diverse selection of music, featuring haunting Highland
favorites from last year's The Christmas Revels and a preview of this
December's "An Early California Celebration of the Winter Solstice,"
including mission music, sea shanties, and traditional selections of
the mid-1830s Rancho period. Join Revels Music Director Erin
McKibben with vocalists Paul Brooks and Luis Moreno and
instrumentalists including Kristine Pacheco, Marie Hebert,
Jeannot Maha'a, Rebekah Scogin, James Garcia and
Adam Phillps. Enjoy a courtyard reception
with the artists during intermission.
Join us and be joyous!
Sunday, September 24th at 5pm
The Presidio Chapel ~ 123 E. Canon Perdido St.
TICKETS: revelsequinox.brownpapertickets.com
Admission: $25 in advance ~ $30 at the door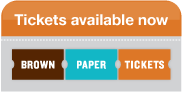 Equinox is Co-Sponsored by

SAVE THE DATE!
Santa Barbara Revels Fall Auction starts September 22nd!
Dozens of exciting selections, including fine dining experiences,
great hotel getaway packages in Santa Barbara, Beverly Hills and LA,
libations from the Funk Zone, and special entertainment opportunities.
Complete list and bidding details available online this week!